8-12 August 2022
The Third Development Working Group (DWG) meeting under Indonesia's G20 Presidency was held on 8-12 August 2022 in Bali and was attended by a total of 91 delegates consisting of G20 member countries, invited countries, and 14 International Organizations and Multilateral Development Banks. 18 G20 members (including Indonesia as the host) were present in Bali, and 2 other G20 members were present virtually.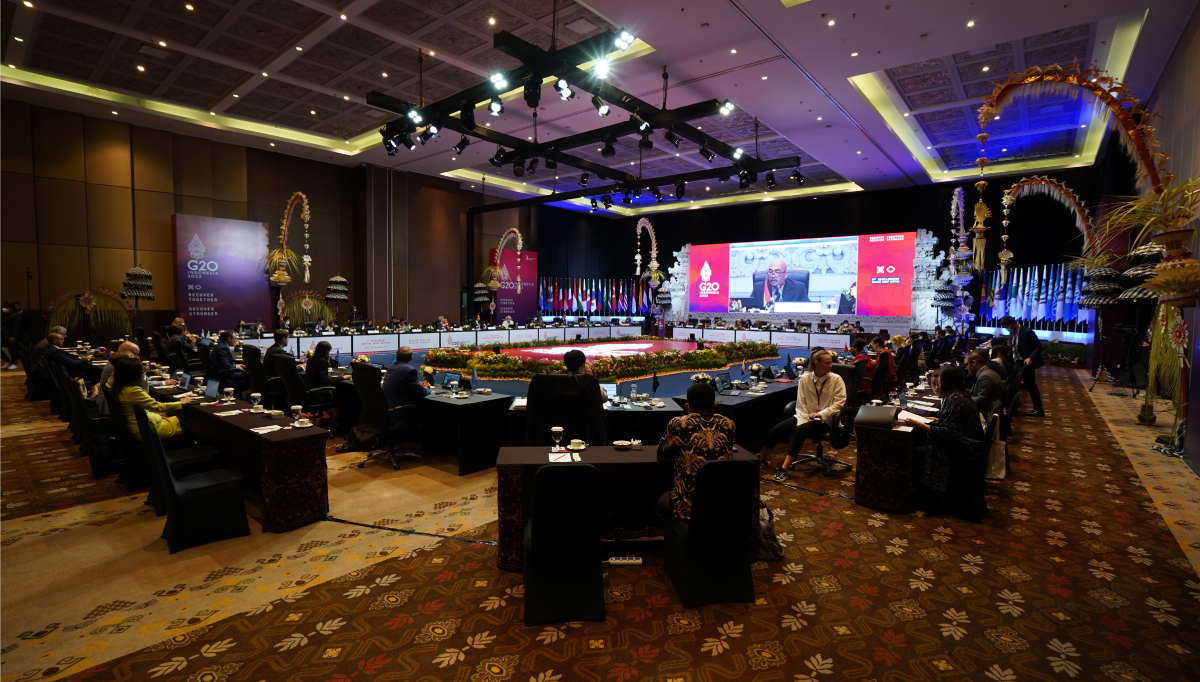 Building on the result of the First and Second DWG Meetings, the delegates focused on furthering the work for each deliverable. The main sessions of the meeting took place on 10-12 August respectively. On Day 1, the DWG discussed the Second Draft of the Priority I outcome document, which aims to strengthen Recovery from the COVID-19 Pandemic and ensure Resilience.
On Day 2, discussions revolved around the Second Draft for Priority II outcome document on scaling up Private and Blended Finance Implementation for Sustainable Development as well as another round of discussion on the Second Draft of the Priority I outcome document. Consistent with the previous DWG meetings under the Indonesian Presidency, discussion of both priorities continued to put an emphasis on Developing Countries, Least Developed Countries, and Small Island Developing States.
On Day 3, discussions were held on the First Draft of Priority III. The delegates shared their inputs on the discussion of Renewing Global Commitment to Multilateralism for Sustainable Development. With mounting global challenges and a growing challenge in bridging the different outlooks of G20 members, the discussions aimed to renew its commitment towards a more inclusive multilateralism that puts SDGs achievement in a timely manner at its center.
Prior to the main meeting, a total of eight Side Events were also held from 8-9 August 2022, which includes seminars on "Integrated National Financing Framework Sustainable Investment", "Transforming the Economy Towards A Resilient and Sustainable Economic Growth", "National Development Policymaking on Decarbonization to Achieve Clean and Affordable Electricity", as well as a seminar titled "A Call to Action for G20 Countries: Adaptive Social Protection for Building Resilience and Protecting Human Capital" with expert speakers ranging from academicians to practitioners, aimed to provide background knowledge and engage with experts from the relevant field. Therefore, the insights will enrich the discussion on the DWG Meeting to be factual, timely, and contextual.